Ministry Details...
---
---
Parking...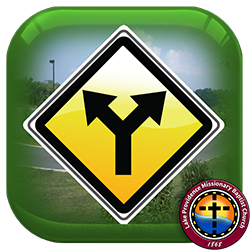 Documents
---
Forms...
General...
A Parking Message to Our Members
In an effort to manage parking on the church campus, we ask that all members be good steward when selecting parking only in designated areas. The parking ministry is requesting all members and visitors be mindful not to park in fire lanes and exits and do not park in handicap spaces without a legal sticker. We must remember we are all held accountable to be good steward in the teaching of Christ.
Titus 1:7-9 ESV
For an overseer, as God's steward, must be above reproach. He must not be arrogant or quick-tempered or a drunkard or violent or greedy for gain, but hospitable, a lover of good, self-controlled, upright, holy, and disciplined. He must hold firm to the trustworthy word as taught, so that he may be able to give instruction in sound doctrine and also to rebuke those who contradict it.
Our Mission
To assist all members and visitors safely to parking locations and to provide shuttle transportation.
Meeting Dates
3rd Wednesday6:00 p.m.Room G15